The Latest News and Events for SPRING 2013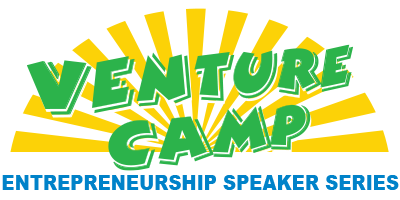 3D Printing : A Revolution on Your Desktop
And you thought the internet was big? 3D printing is going to change the make up of our economy and society as much as the information revolution did in the 1990s and 2000s. Come get a peek into the future at this interactive event.
Club Entusiasts - Volunter to Support this Event
For more information on Venture Camp contact David J. Miller at the Mason Center for Social Entrepreneurship (david@masoninnovation.org) or Catherine Miller at Arlington Economic Development (CRMiller@arlingtonva.us)
(http://springventurecamp.eventbrite.com/)
May 18th Girl Scouts Adventure Day 2013
Inventors Club Science and Engineering Outreach Event for the Girl Scouts of America
Come and volunteer for this event - the Inventors Club Booth was the biggest hit last time we were there. It is fun and it is a great way to encourage the girl scouts in science and engineering. Email us at sci@gmu.edu to learn more - we look forward to hearing from you !
Feb. 20 - Meeting with GADIG
Art and Design Building, Room L004 at 7:30 PM
Discussing Robotic Simulator Development
Visit us in the Machine Shop located in the Planetary Hall basement, room # 4. You can usually find us there on Tuesdays between 3 pm and 8 pm. Stop on by to see if we are in or email us at: sci@gmu.edu
The Latest News and Events for FALL 2012
Thursday, November 15, 2012, 9:00 PM
MAKE International 3D Printing Meetup

SELECTED BY: MAKE MAGAZINE
Nova Labs, 11409-F Sunset Hills Rd, Reston, VA

Message from Maker Movement :
Join MAKE magazine http://makezine.com, leader of the maker movement, for its first International maker meet-up. We want to help makers find each other in their local communities and get the conversation started.

Students joined a Make Magazine global meeting on 3D printing where Make showcased MAKE's Ultimate Guide to 3D Printing which features 15 of the hottest 3D printers on the market...For more info:

http://www.meetup.com/makermeetup/Reston-VA/828022/

Inventors Club Meets in the Planetary Hall basement, room # 4 every Tuesday afternoon from around 3 pm to 8 pm.

All students are invited to apply for Club Officer positions by emailing sci@gmu.edu.

GMU's Inventors Club
George Mason University
4400 University Drive, MSN 5C8
Engineering Building, Suite 2500
Fairfax, Virginia 22030
sci@gmu.edu
http://inventors.gmu.edu/
---
Inventors Club wants YOU !!!
Would you like to be Club President?
Vice President? Treasurer? Secretary?
These and other officer positions are open to students at the beginning of each academic year.
Applications for 2013-2014 are now being accepted.
Where do we meet?
Tuesday afternoon to evening in the machine shop on the bottom floor of the Planetary Hall. Let us know if you plan to stop by to make sure we will be there for you. Emai us at sci@gmu.edu
What is going on?
Protyping inventions with a 3-D printer

Learning 3-D CAD and machine shop prototyping skills

Adding a new 3-D Printer

Building invention prototypes hands-on

Supporting the creation of an MIT Fab Lab on campus

We would like you to join us. We are cool people with a lot of cool ideas always eager to learn and do cool things. We help each other and we help others with inventions. Bottom line, it is pretty cool.
To become a member of our club:
1) Add your self to our listserv to receive announcements about events, meetings, and other inventor activities - follow these instructions:


Send an email to: listserv@listserv.gmu.edu

Put this in the body of the email:
SUB INVENTORS-L your full name

To subscribe anonymously, put this in the body:
SUB INVENTORS-L ANONYMOUS

To be removed put this in the body:
SIGNOFF INVENTORS-L

2) Browse through our web site to learn about our mission, our resources, what we've done, what we plan to do

3) Finally, stay tuned for upcoming events and join us when you can. Feel fre to offer suggestions or request to facilitate an event by contacting us at sci@gmu.edu

4) To become an officer, just let us know you are interested and we will take it from there.
2011 Events & News
Recent Events & News from 2010